Bella's Beauty Salon is a company specialized in beauty and hair care services based in Clearwater, Florida, United States. The services provided at Bella's beauty Salon & Spa are combined and complemented to achieve harmony and beauty in women. Bella's Beauty Salon and Spa is a modern Salon, with comfortable furniture, unique installations and a high quality service.
We have a team that knows the best applications in haircut and beauty Treatments of All Kinds. Our center is born from the union of beauty and well-being, image and health. We put at your disposal the most innovative techniques and equipment, as well as the most effective cosmetics. In Bella's beauty you can find a range of services from trained Cosmetology licensed that will make you live a unique experience, we have a strategic location in clearwater that positions us near Tampa and St Petersburg area.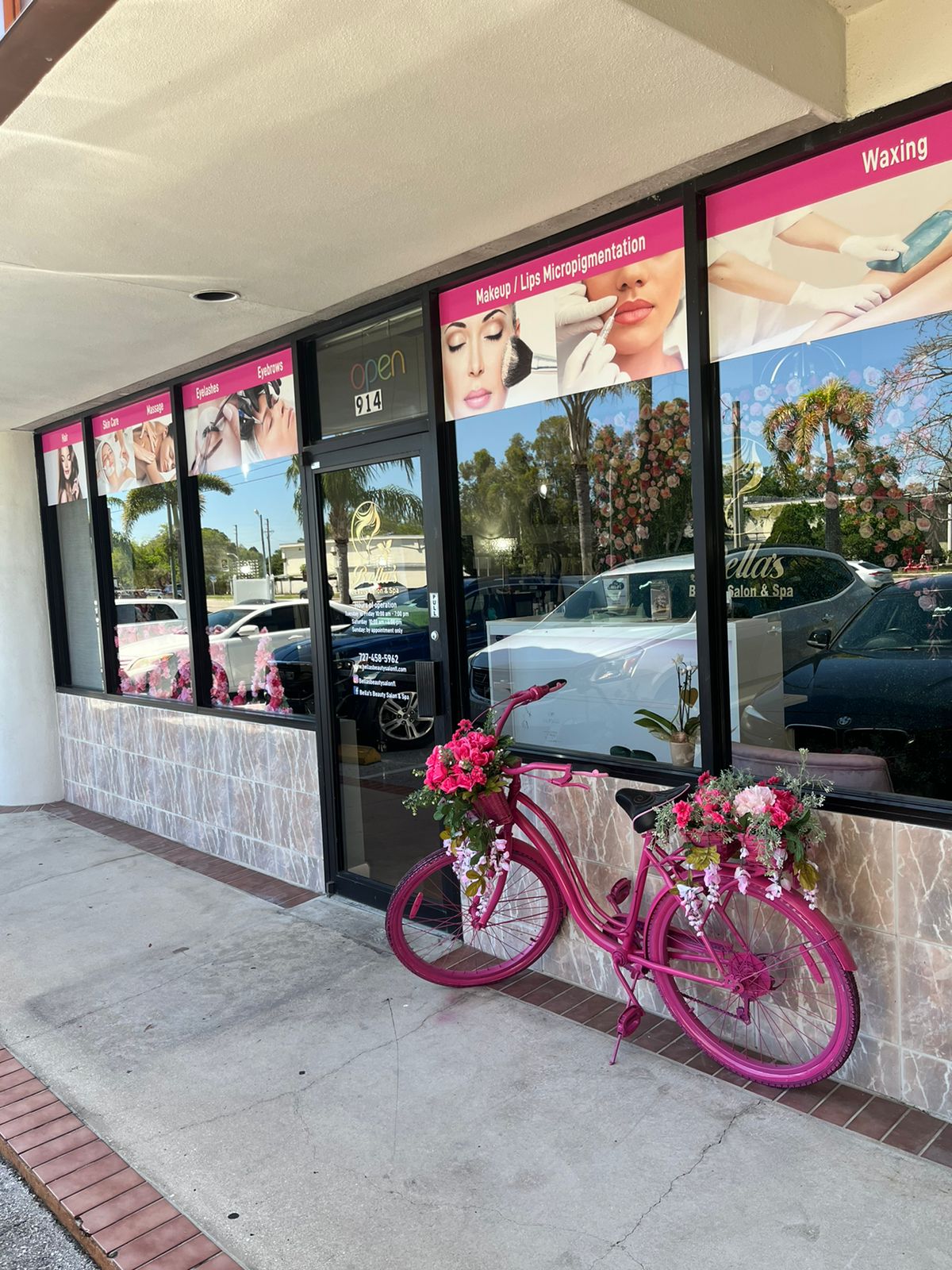 Bella's Beauty GREAT TEAM
Our Bella's Beauty team is professional, reliable, talented, and energetic. We hire Licensed Cosmetologists who are able to take appointments at the salon and travel to special onsite events. We provide top of the line, memorable service to our guests, and make each person look and feel special. Bella's Beauty is a classy, clean & fun salon to grow and expand your abilities, with many growth opportunities. Apply today, we'd love to hear from you.
We offer Booth Rental Too, with all the comforts for you to bring your clients to a beautiful, clean, glamorous environment as offered by Bella's Beauty Salon throughout the Clearwater, st petersburg and tampa area. I ask about our comfortable weekly fees.
Why should you choose Bella's beauty Salon & Spa?
Call us for appointments and questions