Wedding Makeup and Hair Services (Bridal)
For a trusted wedding makeup artist in clearwater or Tampa area, brides turn to Bella's Beauty Salon and Spa. We know what all brides want and deserve on the most important day of their lives And with our highly experienced team of trained and certified cosmetologists, we never let our brides down.
At bella's Beauty our makeup artists cater to brides and their entire wedding party. All of our services are available either in the salon or onsite for the big day, whether the event is in Clearwater beyond. On the Wedding Makeup Artist of the wedding, can be on location for the bride, and can also provide makeup application and hair styling for the entire bridal party, no matter the size. Our talented cosmetologists use only HD-photo-finish-ready makeup using traditional brushes. We look forward to helping you look and feel your best in yours specail day!
When brides need a wedding hair stylist they can trust to help them look and feel their best on the most important day of their lives, they turn to Bella's Beauty in Clearwater. Our trained and certified cosmetologists are experts in getting brides exactly what they deserve.
In addition to offering all of our services in our Clearwater, FL salon, our team is also available onsite, whether the wedding is local or elsewhere. Travel fees vary based on location and travel expenses.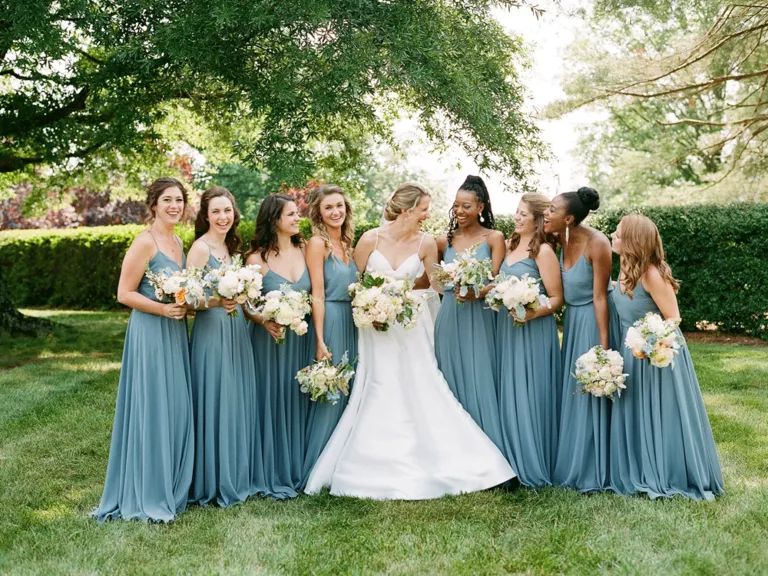 Are you interested in having Bella's Beauty Salon & Spa be a part of your special day? We would love to hear from you! Please fill out as much of this form as you can, and we will get back to you with a customized package to fit your needs!
We partner with the best brands in the industry