In this area you can find different spa services to increase your beauty, remove stress and live a unique experience like: FACIALS, WAXING, LASHES, Lash lift and Tint, Eyebrow Tinting.
Hi, My name is Brizida and I have been in business for 22 years in Italy. I was the manager and professional technical manager of my Beauty Salon "Estetica Brigitte " in Italy. I am a professional beautician specialized in face and body care. I have about 4 years of experience as a full specialist in Florida.
My services are: facial treatment for any type and any sort of issue.
– steaming, exfoliation, extraction, mask, serum.
– Radio-frequency ( skin's tone , elasticity, reduce wrinkles)
– High Frequency ( acne problems)
– Ultrasonic ( tightening)
– facial, neck, head massage: lifting, gym, myofacial, lymphatic drainage…
– waxing face and body
– Paraffin hand and feet
My job, my passion.
European Facial and Skin Care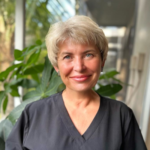 Hi, my name is Tetiana and I have over 15 years of experience as an esthetician, specializing in dermatology and cosmetology. 
I have helped many clients by diagnosing and treating various skin conditions, using effective methods and procedures.
 I recently moved to the US from Ukraine due to the ongoing war, and I am now a licensed skin care esthetician in Florida.  My goal is to enhance skin health and make people feel confident and happy with their appearance. I speak three languages fluently:  Russian, Ukrainian, and English. 
Some of the services I offer include: European Facial, Deep Cleansing Facial, Anti-Aging Facial, Acne Treatment Facial, Microdermabrasion, Hydration Facial, Sensitive Skin Facial, Chemical Peel, HydraFacial And many other services. 
Welcome to my facial services! As a dedicated esthetician, 
I am committed to providing  excellent care and ensuring your complete satisfaction. I am excited to join you on this journey towards achieving beautiful and glowing skin. 
Whether you're looking for deep cleansing, anti-aging treatments, or specific care for acne-prone skin, I have personalized solutions to meet your needs. Sit back, relax, and enjoy my rejuvenating treatments that will leave you feeling refreshed and revitalized. Let me help you uncover your natural radiance and enhance your skin's health.
Esthetician and tattoo artist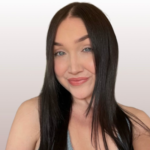 I'm Breana! A Florida native with a passion for all things skincare. I've been a licensed esthetician for 7 years and am also a licensed tattoo artist.
I specialize in brow and lash services, customized facials, and permanent makeup brows. I'm a firm believer in self care and the importance of scheduling time for ourselves.
In my spare time I enjoy spending time with family & friends and also being out on the water (wearing my SPF of course!).
I'm looking forward to meeting you all and making you feel your very best!